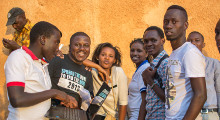 Cavendish University
At Cavendish University Uganda, UDM partners with Cavendish Christian Fellowship. This is a non-denominational student fellowship whose vision is to see a generation of transformed university students who will take the whole gospel to the whole world. This fellowship is led entirely by students from Cavendish University Uganda. We assist this fellowship with running weekly worship service, leadership training/mentorship and evangelism. Through this fellowship, we have seen God transform students who we believe will transform families, communities and nations by the grace of God.
Visit Website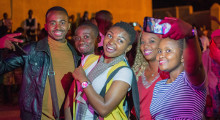 Kampala International University
This is the campus where UDM began in 2003. What began as a prayer meeting between 3 students has turned into a thriving student ministry which now goes by the name United Faith Chapel. UFC hosts a Saturday evening and Sunday morning worship service for the community in and around KIU along with weekly bible studies, mens and womens meetings, small groups and prayer gatherings. A student leadership team facilitates all the ministries of the church under the direction of our UDM Co-Director Pastor Kennedy Kirui.
Visit Website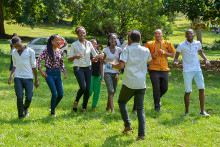 International University of East Africa
The ministry at International University of East Africa, also known as UFC- IUEA, has been in progress since 2013. Current UFC-IUEA hosts 2 Bible studies a week a a few small group opportunities for the students. A leadership team is seeking to create and implement a strategy for reaching this campus and becoming a vibrant community that is known throughout the entire campus community.
Visit Website